WELCOME
TO APLETON
apleton Papagiannopoulos Bros S.A. was established in 1991 at Nea Erithrea of Athens, Greece. The company's creation was the result of many years of exclusive study of light and its applications in various projects. From then on, apleton has developed steady cooperation with renowned architects and lighting designers, leading to successful lighting projects.
The high reputation gained for apleton inside the Greek market has been its greatest reward.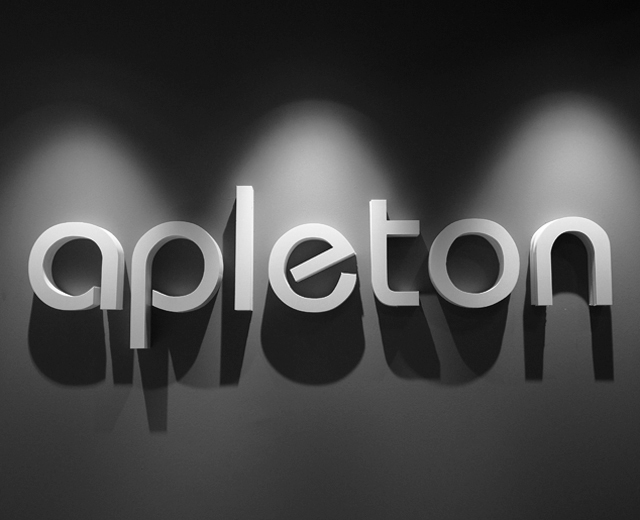 Continuous projects and new customers have given us the opportunity to intensify our efforts, to provide construction companies and retail stores with responsible support and to offer quality lighting fixtures of high aesthetics to the end-user.
GOAL
Using light as a powerful tool for rich highlighting of an architect's project, has always been the significant goal for apleton. The customers' need for innovative and easy-to-use products has led us to design, manufacture and supply a whole series of lighting products, according to the rules of architectural design, easy installation and good price-quality value. Also in an effort to cover all requirements, we design and produce custom-made lighting products in cooperation with the lighting designers, architects and contractors of each project. This is how apleton can light each space in a way that the lighting effect is the dominant feature and not the lighting fixtures themselves.